GP Surgery Valuation Case Study
– Riverside Surgery, Rock Ferry, Wirral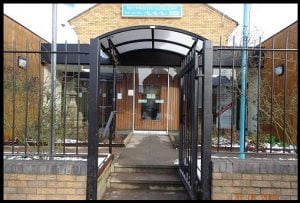 GP SURGERY VALUATION CASE STUDY – Bryan was asked to provide valuation advice to the practice at Riverside surgery in the light of proposed partnership changes " as with all requests for valuation advice, I was aware of the need to ensure that my advice was reasonable and supported by relevant market evidence".
The practice manager, Kerrie Draco explain her approach to the task "Riverside surgery is a purpose-built surgery; as a result of the specialist nature of the building I was particularly keen to seek advice from someone experienced in the valuation of GP surgeries. Bryan was recommended to me by another surveyor who worked in the sector and I was happy to instruct him on the basis of this recommendation".
Even though the surgery was purpose-built, as part of the valuation process Bryan reflected on the importance of considering the value of the surgery for alternative uses. "In most situations the optimum use of a purpose-built surgery will be for continuing to use as a surgery although it is always important to consider the value of other potential uses". Having undertaken this review, Bryan was satisfied that the market value of the surgery related to its continued use for this purpose.
On receipt of the valuation report, Kerrie commented " the report Bryan produced clearly explained his approach to the valuation of our surgery and included market evidence upon which his opinion of value was based. We were very happy with the quality and detail of Bryan's report which enabled the partners to proceed promptly with the required property ownership changes. Bryan produced his report in a timely manner and we appreciate his genuine desire to assist us as a practice both during and since the completion of his report".
For a brief, informal chat about how we may be able to help you

Copyright 2019 - Wootten Dean
Wootten Dean is an established property consultancy led by Bryan Wootten who has over 15 years of experience as a valuer and general practice surveyor. Bryan is an RICS Registered Valuer who deals with a range of property types and has a special interest and focus on the NHS primary care environment.