GP Surgery Valuation Case Study
– Pitsmoor Surgery, Sheffield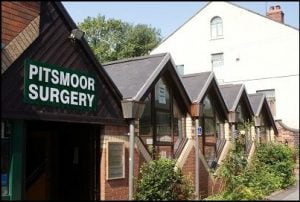 GP SURGERY VALUATION CASE STUDY – The GP practice at Pitsmoor Surgery required valuation advice in preparation for changes to the composition of the GP partnership. From a valuation perspective, the instruction was different to the majority of surgery valuation requests in that it included a property let for residential occupation in addition to 2 separate buildings, one which was relatively modern and purpose-built and the other converted from its original residential occupation to medical use.
Bryan reflected on the factors affecting the value of the property "as a GP surgery, the quality of the main surgery building had a significant positive impact on value as there was a high level of certainty that the NHS income associated with the practice's occupation of this building would continue for the medium to long term as a result of the high standard of the accommodation provided within the building. Whilst the other buildings did not provide such certainty in terms of rental income, the fact that they were physically adjacent to the main surgery building was of considerable benefit to the practice in providing flexibility for future expansion plans. It was important to reflect this benefit within the valuation advice provided."
Business Manager David Emmas noted "I was conscious of the fact that the valuation of our practice premises was not straight forward as a result of the building types and our particular location; I was keen to work with a surveyor who had a depth of experience in valuing GP surgeries as well as professional expertise as a property valuer and appreciate the specialist insight that Bryan brought to the valuation of our practice premises. The partners and I found the report to be clearly set out; both the approach adopted to the assessment of value and the evidence upon which the assessment was based were clearly communicated in the report provided."
When reflecting on the successful completion of the valuation report, Bryan was aware of the benefits of good communication with the Business Manager "It is always crucial to establish the factual information that is relevant to the valuation and it was particularly helpful in this instance that David was able to provide all of the information required in a timely manner. This enabled me to provide the report to the practice within the timescales specified by the practice."
For a brief, informal chat about how we may be able to help you

Copyright 2019 - Wootten Dean
Wootten Dean is an established property consultancy led by Bryan Wootten who has over 15 years of experience as a valuer and general practice surveyor. Bryan is an RICS Registered Valuer who deals with a range of property types and has a special interest and focus on the NHS primary care environment.