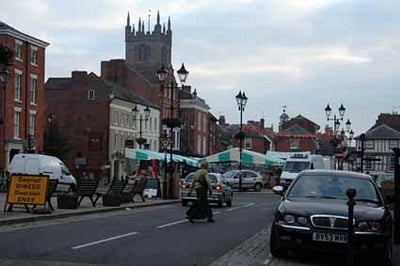 Wootten Dean has represented the GP practice at Portcullis Surgery on property valuation matters in recent years; in addition to providing surgery valuation advice, representation during the course of recent reimbursement rent appeals has ensured that the practice have seen increases in the levels of reimbursement rent received by the practice.
Bryan reflected on working with the practice to ensure that the value of their property assets was maximised " it is always encouraging to see an increase in the value of a client's property interests, particularly over recent years when there has been very little growth in commercial property values overall. In part this is an indication of the strength of this particular sector of the property market but it is also a reward for the significant investment undertaken by both the practice and the local NHS in improving the accommodation within the surgery".
Dr Dorian Yarham confirmed that the practice appreciate working with a surveyor who has a depth of experience within the primary care sector
"Bryan clearly understands the factors affecting the value of GP surgeries; it is clear that this has been helpful in his negotiations with the District Valuer regarding our reimbursement rent. This has resulted in increases in the assessments at both of the last two rent reviews. As owner occupiers of our practice premises it is also encouraging to note that an increase in the reimbursement rent can also have a positive impact on the value of our partnership assets.
I would have no hesitation in instructing Wootten Dean to undertake future rent reimbursement appeals on our behalf or to provide surgery valuation advice to the partners as it is clear that our interests have being properly represented as a result of Bryan's expertise within the primary care premises environment."
For a brief, informal chat about how we may be able to help you

Copyright 2019 - Wootten Dean
Wootten Dean is an established property consultancy led by Bryan Wootten who has over 15 years of experience as a valuer and general practice surveyor. Bryan is an RICS Registered Valuer who deals with a range of property types and has a special interest and focus on the NHS primary care environment.