Arch Medical Practice in Hulme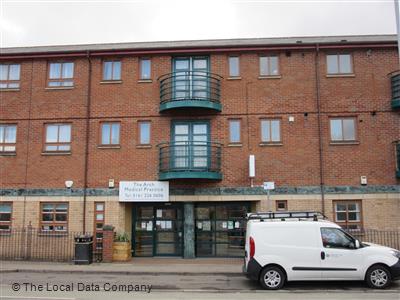 The vast majority of requests for surgery valuation advice are instigated as a result of either the recruitment or departure of GP partners. When joining the partnership at the Arch Medical Practice in Hulme, Manchester, Dr Colabella understood the importance of ensuring that the Surgery was valued accurately.
Dr Colabella reflected " I was aware that there were a number of factors affecting the value of our partnership premises and in order to be confident in the advice received, it was important to instruct a surveyor with a genuine understanding of the relevant issues involved in the valuation of GP surgeries. In the light of some of the uncertainty created by internal NHS matters, the fact that Bryan had a real understanding of these issues was crucial in our situation."
"On receiving the valuation report, the approach to the opinion of value was clearly communicated, and the market evidence upon which Bryan's opinion was based was clearly recorded in the Appendices".
From an advisor's perspective, Bryan believes it is important that the valuation report provides more than just an indication of the value of the property "I hope that our reports are strutured in a way that ensures that our client's understand our approach and the reason for the conclusions that we arrive at".
Dr Colabella concluded "Becoming a partner is a big step, with significant financial implications. I have no doubt that seeking professional advice on a matter such as the value of the partnership property was absolutely worthwhile considering the scale of the financial investment involved."
For a brief, informal chat about how we may be able to help you

Copyright 2019 - Wootten Dean
Wootten Dean is an established property consultancy led by Bryan Wootten who has over 15 years of experience as a valuer and general practice surveyor. Bryan is an RICS Registered Valuer who deals with a range of property types and has a special interest and focus on the NHS primary care environment.